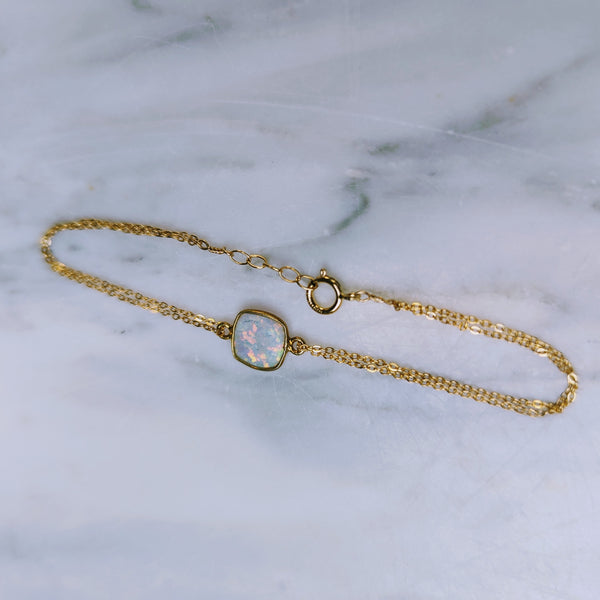 HANNA Fire Opal Bracelet
Bracelet with a square fire opal pendant and lobster clasp closure.
Pendant: Fire Opal stone of sexuality 
Measurements:
Chain: 6.5-7" Length
Pendant: approx. 0.25 inches
Material: 14K gold-filled OR Sterling Silver
Fire Opal  is used for confidence
Keywords: Love, Passion
Fire Opal encourages healthy and positive sexuality. It will also promote loving and kind relationships.
Fire Opal stone is deeply connected to our sensual selves. If you have found your intimacy lacking of late, either from yourself or towards yourself from others, this crystal can help you.  There's a playfulness to the passion that this stone brings, which means that it activates a really strong emotional side of you that's positive and confident.
Origin: Handmade in Los Angeles, CA.