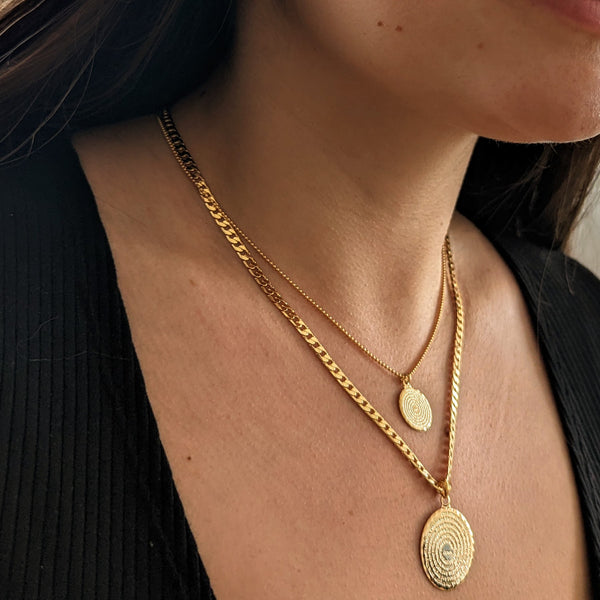 LEA Necklace 'Lord's Prayer'
The 'Lord's Prayer' is what Jesus gave his disciples as a form of prayer when they asked him to teach them how to pray - it is a statement of faith, first and foremost. 
The medallion contains the entirety of the 'Lord's Prayer' on its front.
Material (Pendant & Chain) available in 14K Gold-Filled.
Regular Length: 16 to 18" (with 2" extender), 15mm pendant
XL length: 22", 25mm pendant
Origin: Handmade in Los Angeles, CA.