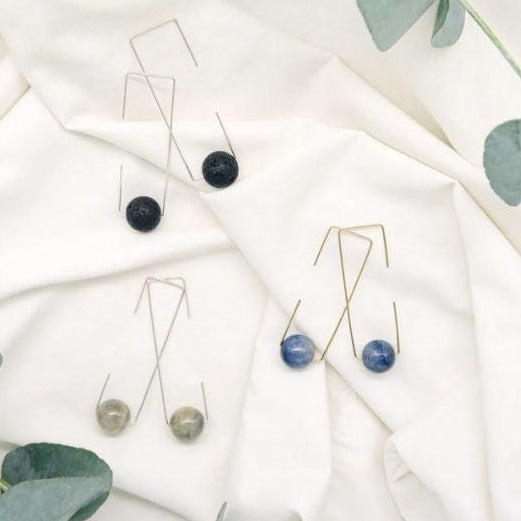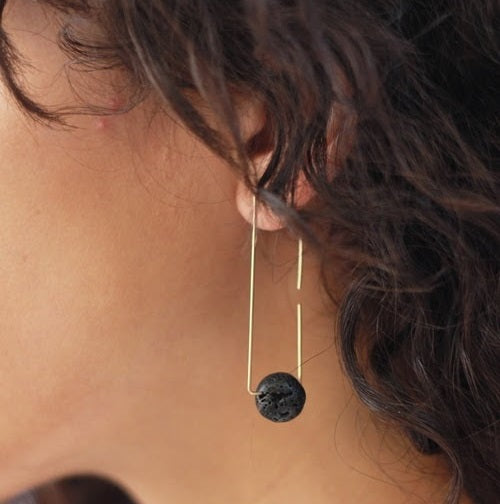 DREA Stone Earrings 'Level'
LEVEL, a 'square' re-working of its BIRD CAGE sister collection, stays closer to DREA's geometric roots.  Precious metals with enchanting gem stones are still at the center of attention, of course.  Choose from 1 ¾" or 2½" height:  
Serpentine (light green cube)
Rose Quartz (light pink)
Labradorite (grey/blue/green)
Sodalite (dark blue)
Fluorite (green)
Howlite (white marble)
Volcano (black porous)
Origin: Handmade in Los Angeles.