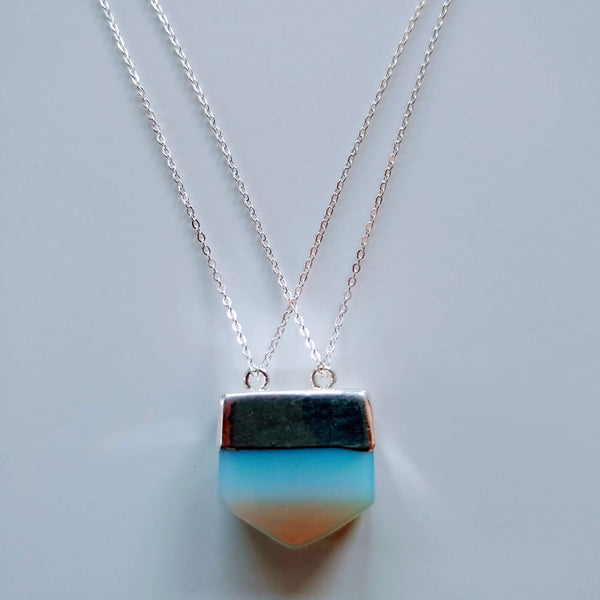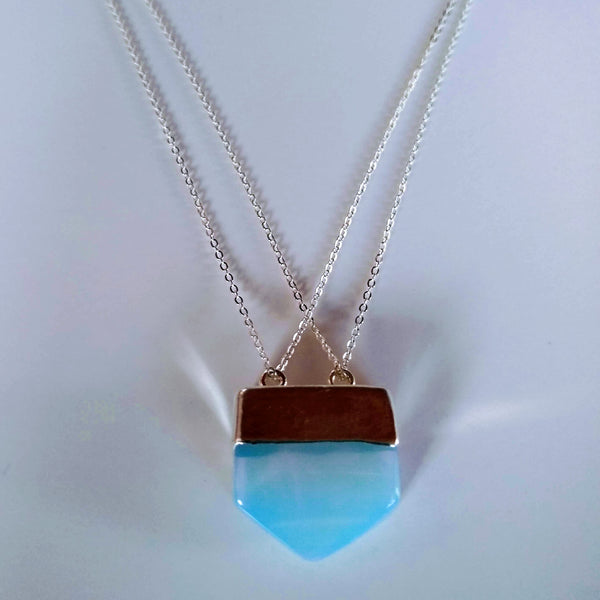 JONNA Double-Strap Necklace 'Opalite'
Diagonal cross-over chain, with Opalite pendant in 925 Sterling Silver.
Length: 16.5 to 18" (with 1.5" extender) 
Opalite comes in many different shapes and sizes & can be shaped into something new. Whether you prefer the soft, rounded edges of a cube, or gently shaped into an angel. The power of Opalite stays the same.
Keywords: Youth, Hope, and Optimism
Opalite is a stone that you should have if you wish to harness and increase your personal power. It will boost your self-esteem and improve your sense of self-worth.
Together with these empowering qualities, Opalite will also help you unleash your inner strength so that you will uncover and express your deeper feelings.
Opalite is very useful in meditation because it will give off a very calming and soothing energy.
When combined with Blue Peruvian Opal, it will also open up your third eye chakra, which is the chakra of vision, insight, and intuition. But more on combinations later.
Origin: Handmade in Los Angeles, CA.